Edit Project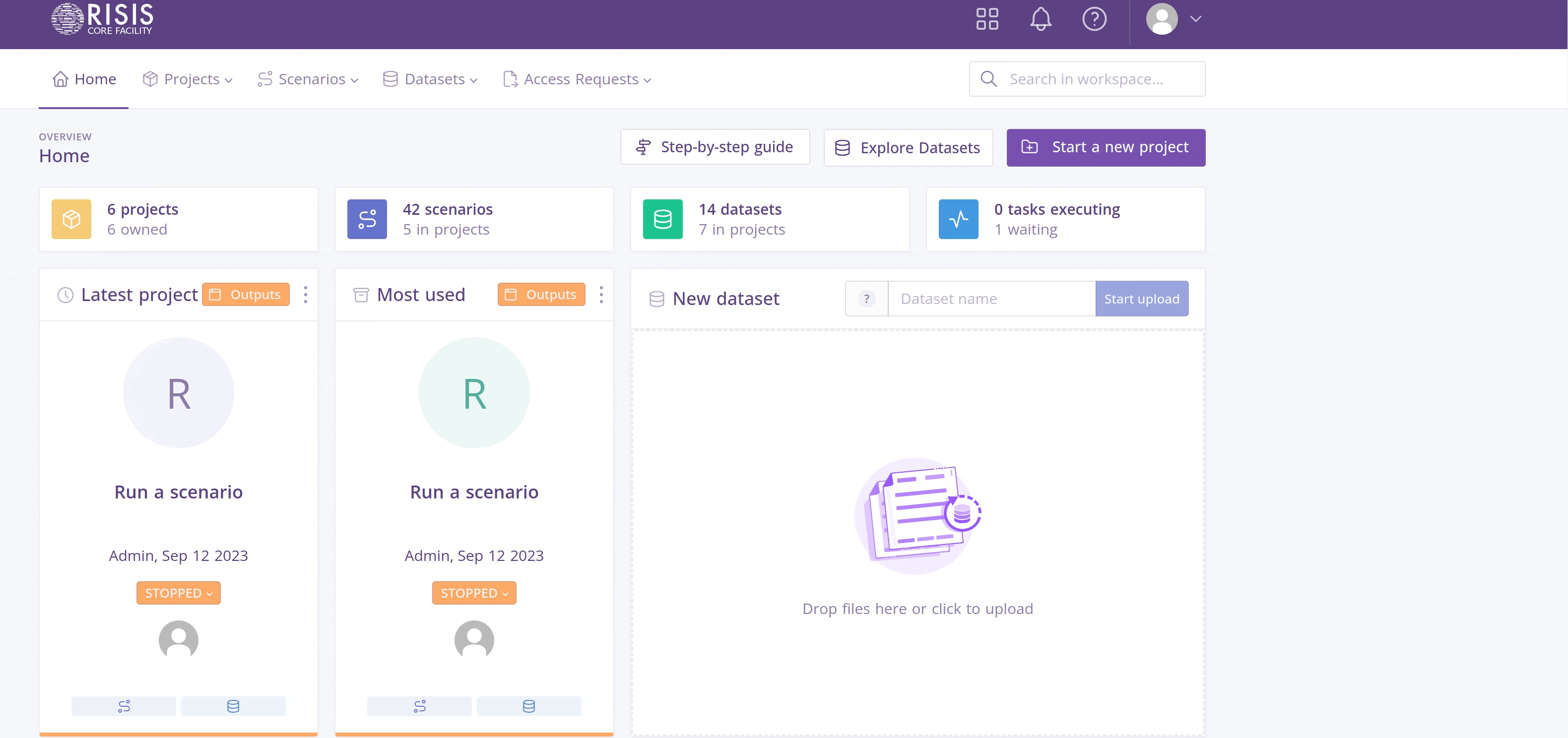 Go to the RCF workspace homepage https://rcf.risis.io.
In the top menu, go to 'Projects' and select 'Explorer'.
The system will show all your projects, click on the title of the project that you want to access. In this example it will be 'Eupro Project'.
On the left part, you will see the title and description of the project. If you want, you can edit it.
After editing the title, you will see the next successful message.
After editing the description, you will see this message.