Registration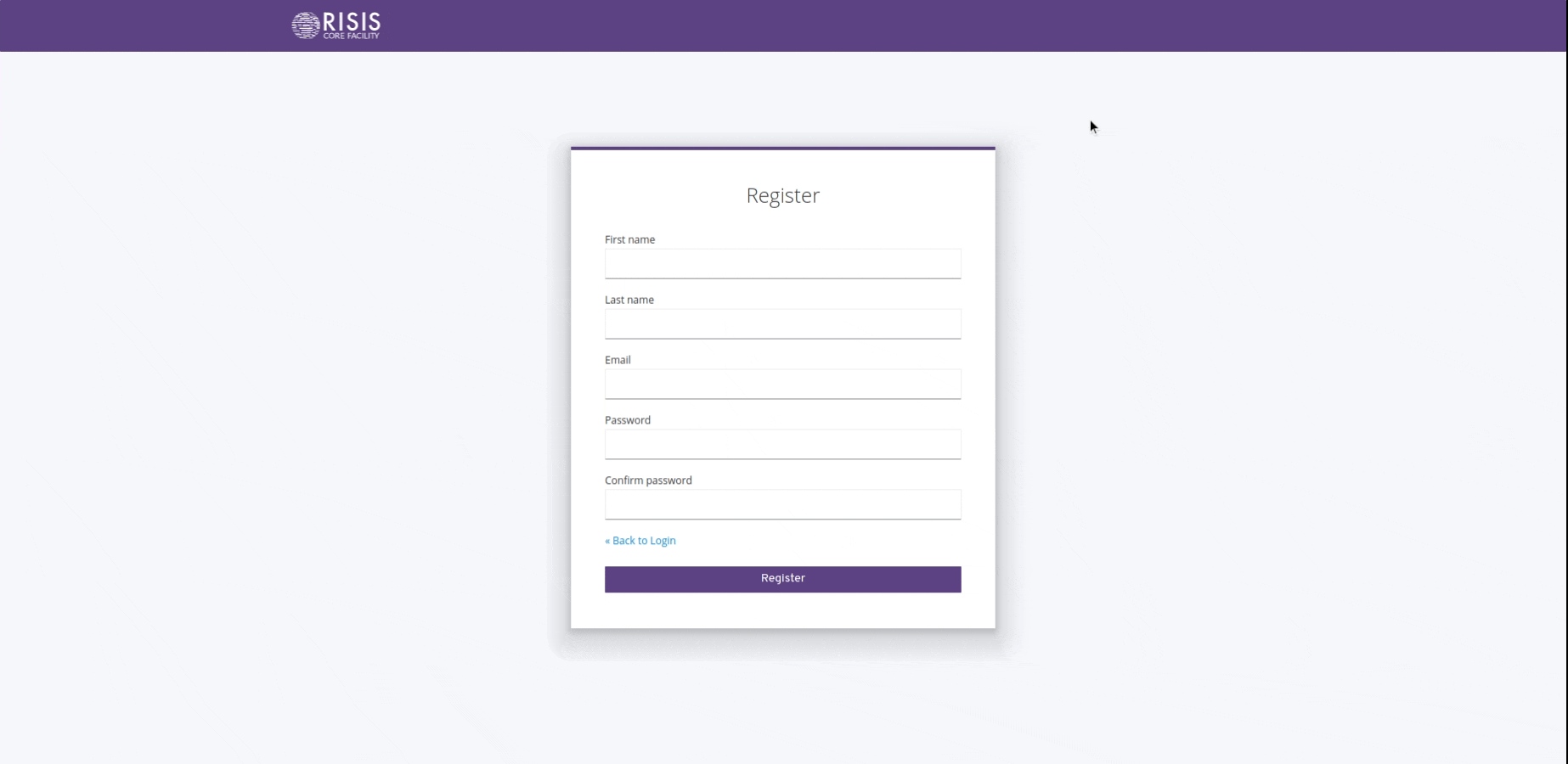 Go to the RCF Workspace home page: https://rcf.risis.io.
You will be redirected to the Risis Central Authentication Page.
Click on the 'Register' link, at the bottom of the login form.
Fill in all the fields (First name, last name, email, password, confirm password).
Click on the 'Register' button
The system will register you and will redirect you to the home page.