Create Project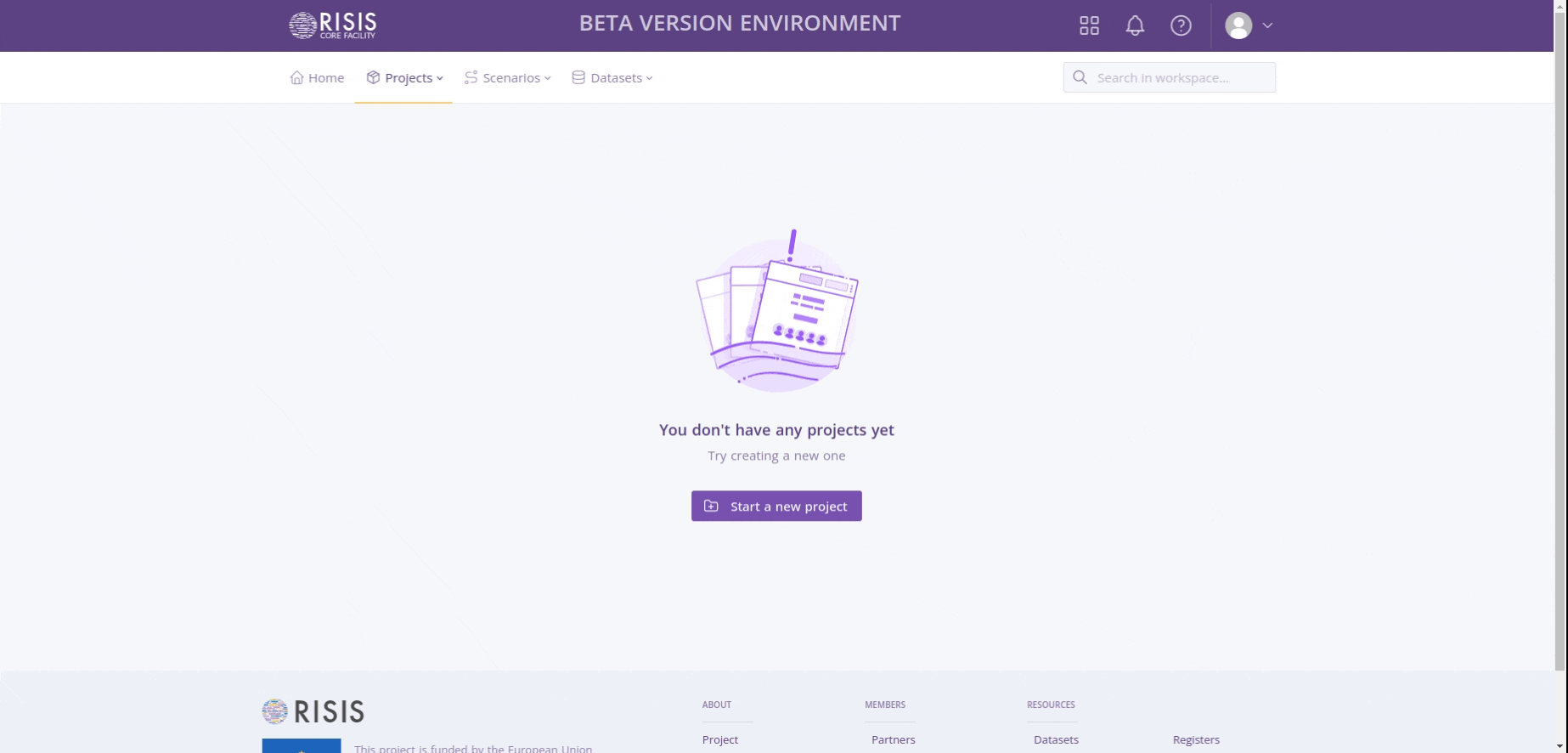 Go to the RCF workspace homepage https://rcf.risis.io.
In the top menu, go to 'Projects' and select 'Create'.
The system will show a small form. Please, fill in the title and description of the project.
Click on the 'Create' button.
The system will create a project in the database and will redirect you to the project view.