Explore Results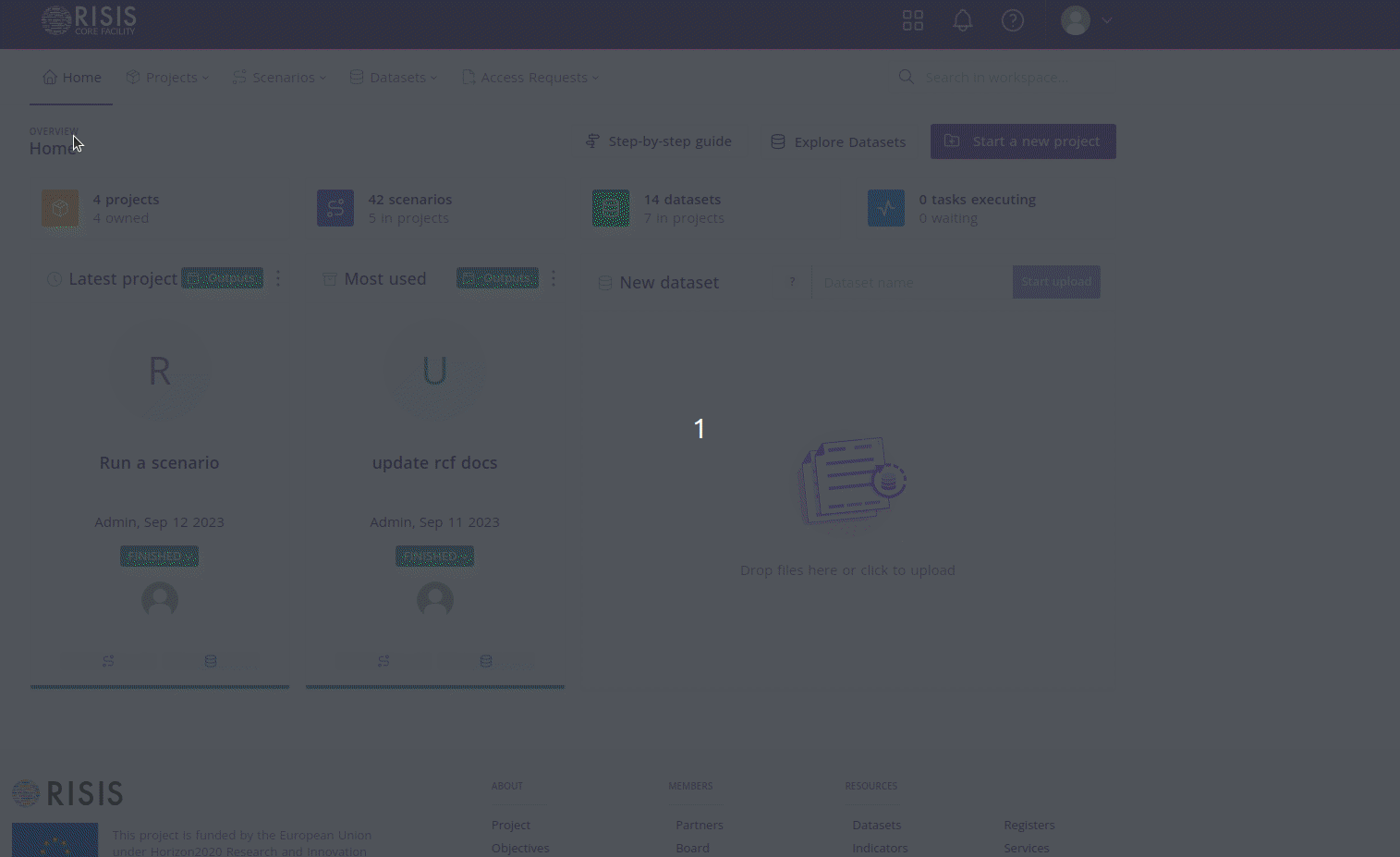 In the top menu, go to 'Projects' and select 'Explore'.
Select the project where you run the scenario in our case 'Patents extraction'
There are two options to go to the outputs page:

In the 'Explorer' section, click on the outputs button located at the top of the project card.
In the 'Explorer' section, click on the title to go to the project profile and click in the 'Outputs' sub-menu located over the cards.

After that, the system will open a new page with a list of the results.

In the left part, you will find all executions done sorted by execution date.
When you select one, at the right you will see the list of the result.

In this case, there is only one result, could be more, depending on the scenario. Each row has some action when you pass the mouse over it.

Eye: To open the result in a new web tab
Delete: To delete the output if you don't need it.

If you want, you can download the results in a .zip file. There are two possibilities to do it.

Big button: Select one of the results in the left table, and after at the top of the page, you will see a 'Download outputs' button. Please click on it.
Small button: In the history table, located in the left part, you will see a small download green icon, please click on the icon to download the outputs.